Repair and maintenance of industrial machines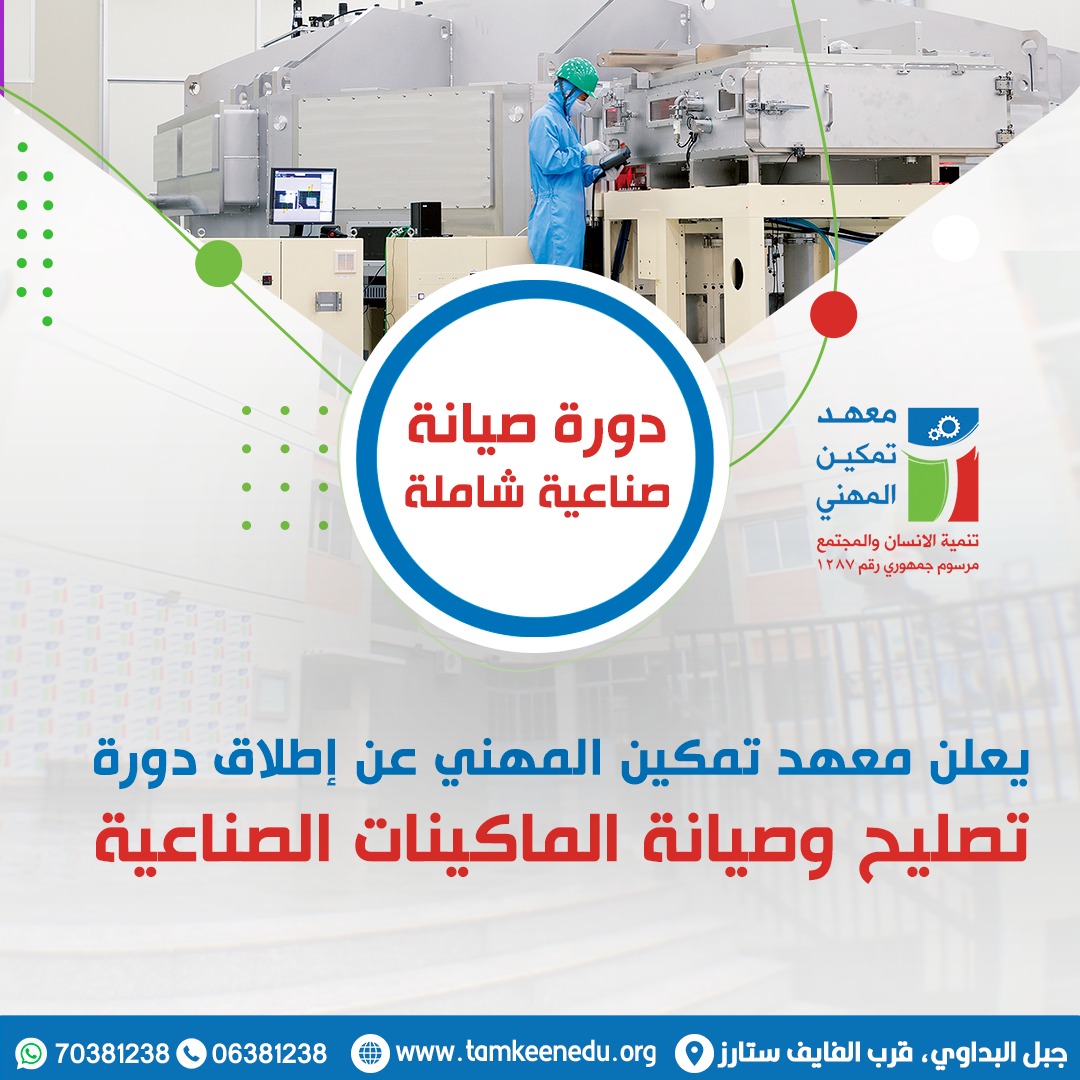 Are you 18 years old or over?
Interested in training in the field of repair and maintenance of industrial machines?
-Lebanese from the north, the Bekaa, the south?
The Community Support Program (CSP), funded by the United States Agency for International Development (USAID), offers a grant for a comprehensive training course in the field of repair and maintenance of industrial equipment at the Tamkeen Vocational Institute (Tripoli-Beddaoui) for a period of five months, followed by a training period. The training program includes the following basic subjects that prepare students to enter the labor market after completing the course.
• Hydraulics
• Gas mechanical properties
• Electro-hydraulics, electromechanical and pneumatics
• The science of electricity
• Mechanics
Registration requirements do not include previous technical experience, but places are limited!
Eligibility requirements
Students interested in the JET scholarship should meet the eligibility requirements as follows:
The student must hold the Lebanese nationality
The student must be 18 years or older.
The student must be from one of the governorates of the north, the Bekaa, or the south, but it is not necessary for him to be a resident thereof.
To meet the basic requirements of the program.
Proof of financial need.
To be unemployed or partially unemployed.
What does the employment, education and training grant cover?
The employment, education and training grant covers the following:
All tuition fees are paid in full during the study period
Medical Insurance
Monthly expenses (transportation or other expenses) during the study period
How to Apply for Jobs, Education and Training Scholarship?
Applications can be submitted to Tamkeen Vocational Institute
For more information and to submit applications, please contact (call or WhatsApp) Tamkeen Vocational Institute, Monday to Thursday between 9 am and 3 pm, on the following number: 76723785
Deadline for submitting applications and documents: Monday, October 24, 2022